Home » News »
WINEGRID attended 2023 UNIFIED SYMPOSIUM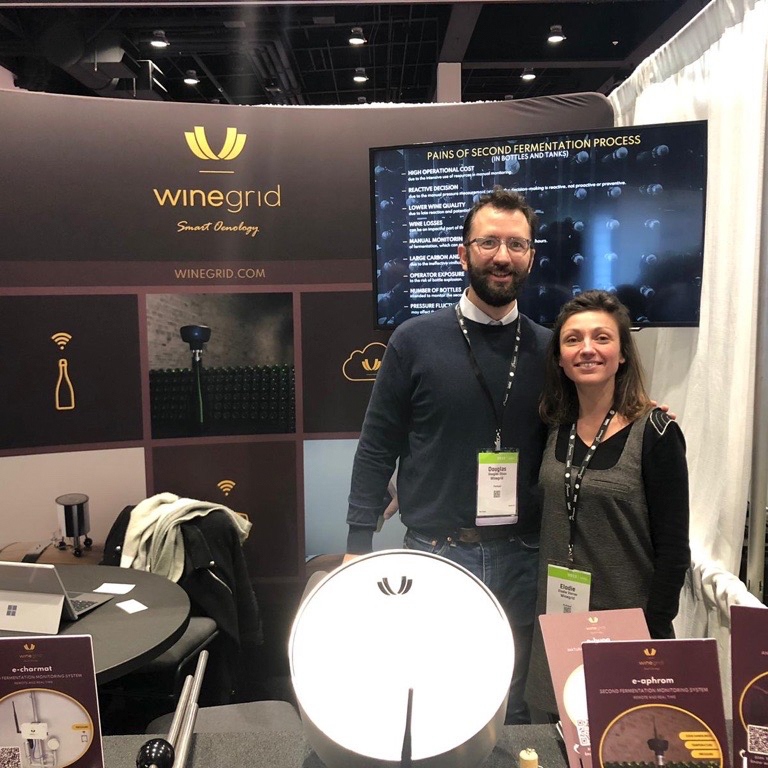 Between 25th and 26th January, 𝗪𝗜𝗡𝗘𝗚𝗥𝗜𝗗 attended 2023 Unified Symposium at SAFE Credit Union Convention Center, Sacramento, CA, USA, one of the wine industry's premier events. With more than 750 booths, this trade fair is a key event at interfacing the topics and trends shaping the future of viticulture and winemaking.
WINEGRID team was at booth 341 and presented our winemaking monitoring solutions to several visitors. UNIFIED SYMPOSIUM was a pretty productive fair. Our team didn't stop between meeting clients, making new connections and presenting our products to curious wine producers who stopped by the booth. Most of them realised that our digital solutions would help them in the daily decision-making process and in the improvement of operational efficiency in their wineries.
We left this fair with interesting market prospects worldwide and confident that our solution will help more and more winemakers.