Home » News »
VITeff 2021 – The Sparkling Wine Technology Exhibition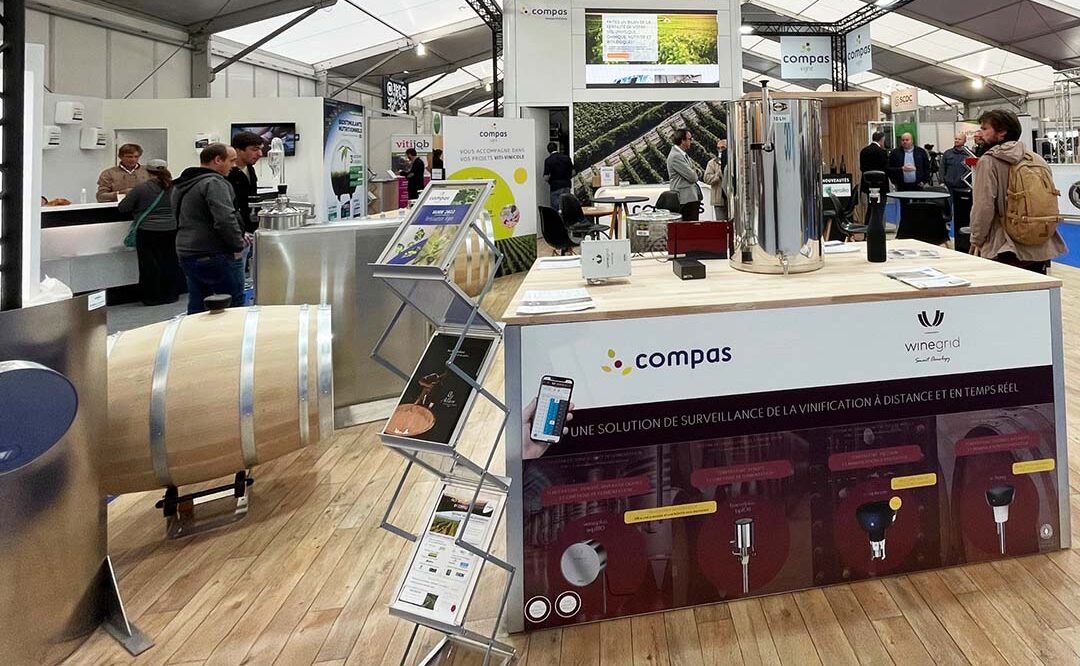 VITeff, the Sparkling Wine Technology Exhibition is the only international exhibition dedicated exclusively to these techniques.
WINEGRID was present in Le Groupe Compas booth and it was an excellent opportunity to show our latest release: 𝒆-𝒂𝒑𝒉𝒓𝒐𝒎 – 𝙁𝙈𝙎 𝙨𝙤𝙡𝙪𝙩𝙞𝙤𝙣 𝙛𝙤𝙧 𝙢𝙤𝙣𝙞𝙩𝙤𝙧𝙞𝙣𝙜 𝙩𝙝𝙚 𝙨𝙚𝙘𝙤𝙣𝙙 𝙛𝙚𝙧𝙢𝙚𝙣𝙩𝙖𝙩𝙞𝙤𝙣 𝙞𝙣 𝙗𝙤𝙩𝙩𝙡𝙚, ideal for champagne producers.
The event took place in Epernay between 12th and 15th October 2021, in Epernay, France.
L'Union Abonnés – FR – Article about Le Groupe Compas and WINEGRID on VITeff
(EN content only)