Home » News »
WINEGRID won ENOMAQ's Technical Innovations contest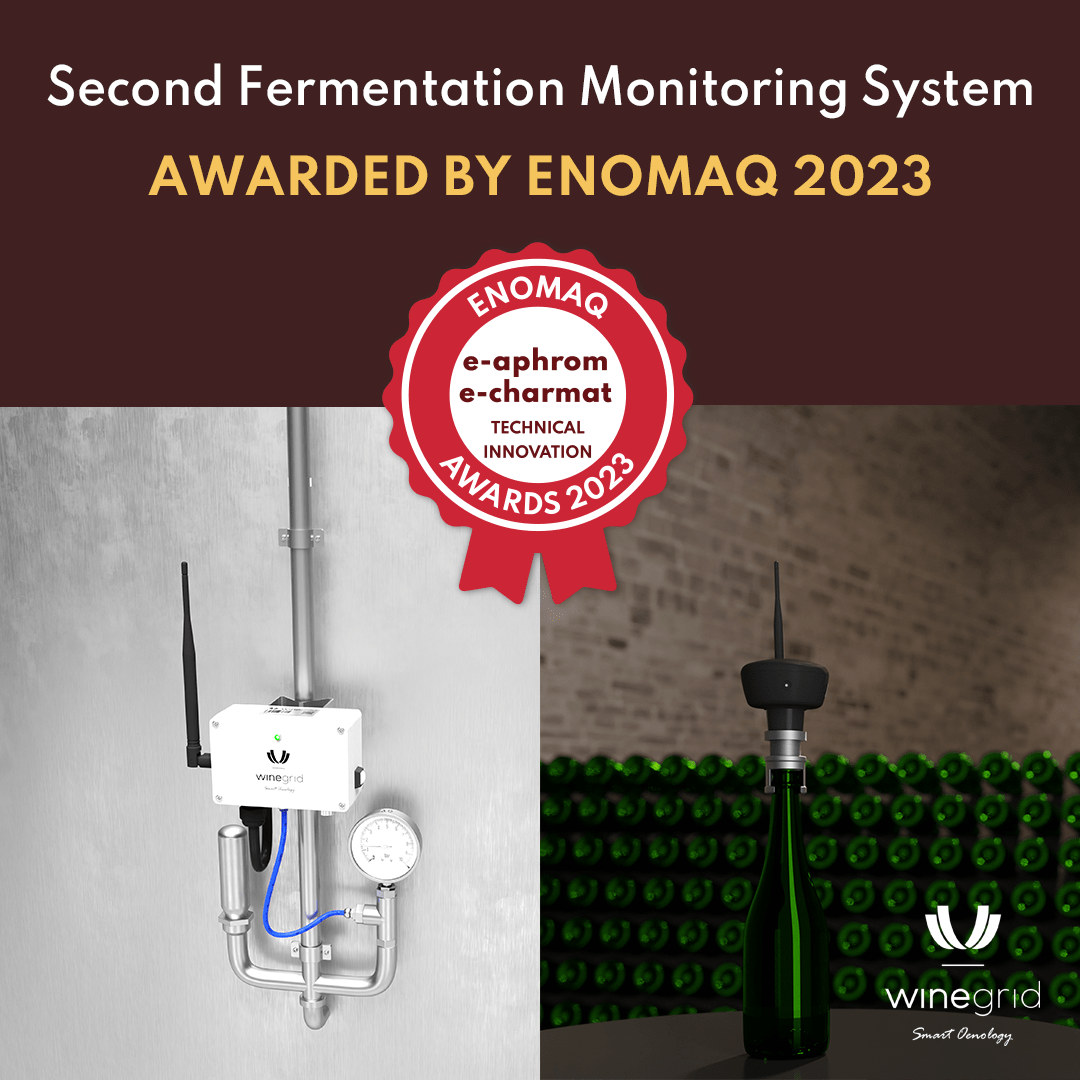 WINEGRID received the Technical Innovations contest award, during ENOMAQ's first day, for the Second Fermentation Monitoring System, composed by e-aphrom, our solution for 𝘤𝘩𝘢𝘮𝘱𝘦𝘯𝘰𝘪𝘴𝘦 method, and e-charmat, our solution for 𝘤𝘩𝘢𝘳𝘮𝘢𝘵 method. The Technical Innovation contest aims to recognise technological stand out products developed by companies that invest in R&D&I. This contest was exclusive for ENOMAQ-OLEOMAQ-E-BEER 2023 exhibitors.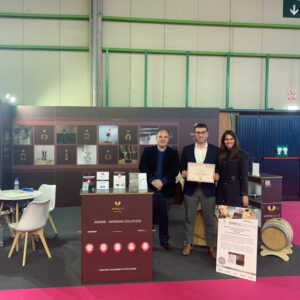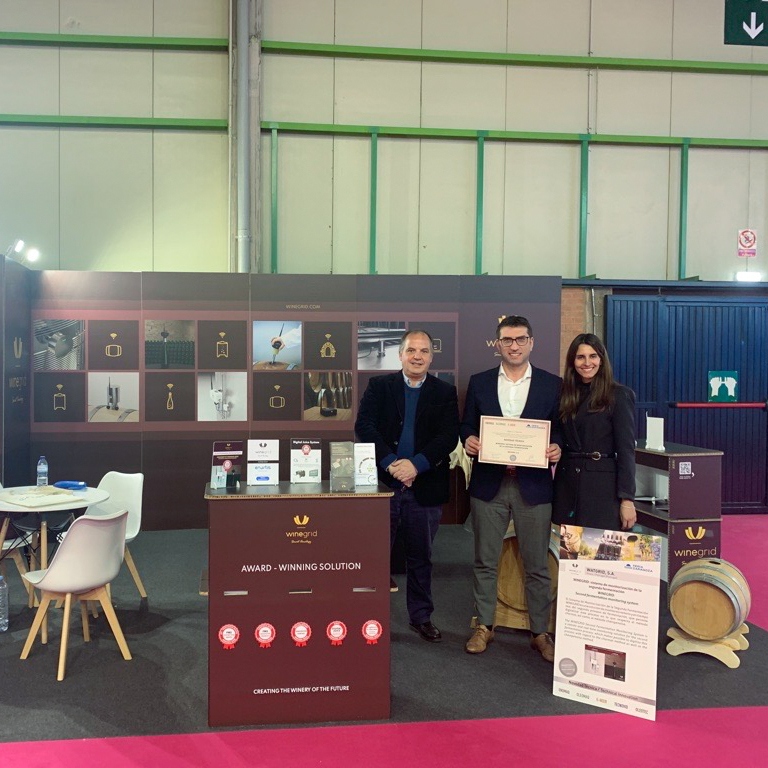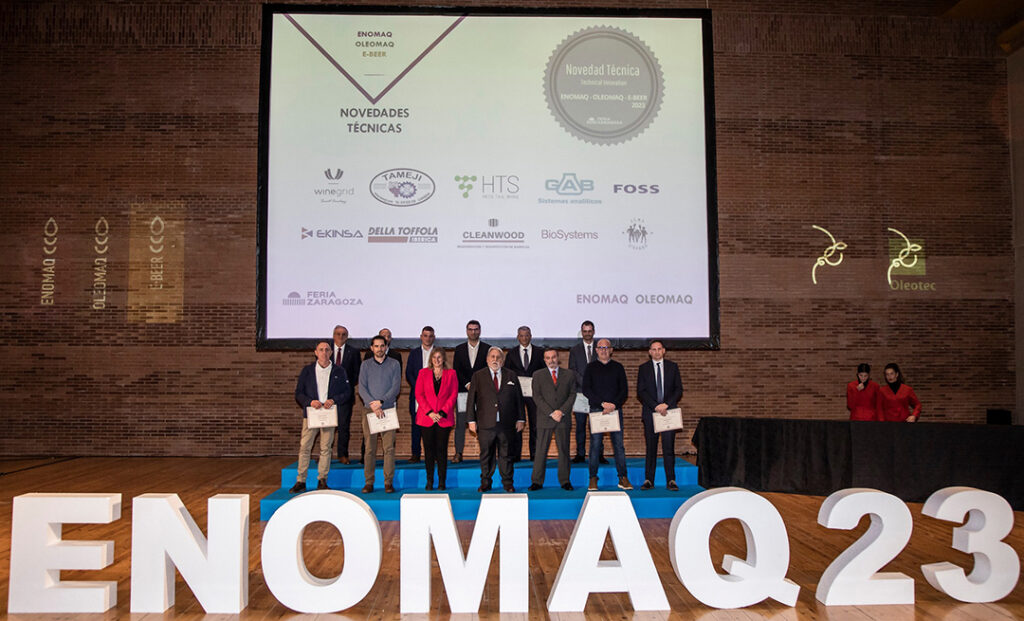 WINEGRID's efforts to bring innovative solutions to the winemaking industry have been, therefore, recognised by proeminent members of the wine sector. Yet another distinction that solidifies WINEGRID position as a world leader in winemaking monitoring.
This ceremony took place durIng a gala, in which were present the president of Feria Zaragoza, Manuel Teruel, the president of the Technical Novelties Competition jury, Ernesto Franco, and the director general of Agri-Food Promotion and Innovation of the Aragon Regional Ministry of Agriculture, Carmen Urbano.
WINEGRID's Technical Innovations award on the news:
Wine Industry Advisor